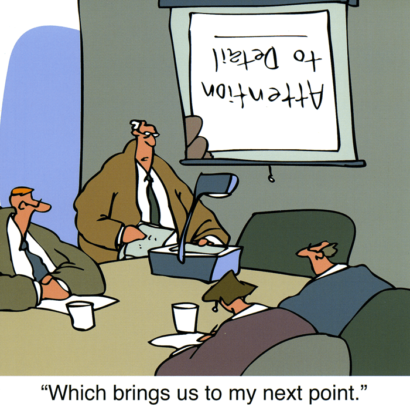 attention to seemingly insignificant details. Patrons hire you not only for your for your amazing containerizing and categorizing skills, but also because you offer a fresh perspective—they need you to see their space with a new set of eyes, and to hear their problems with a different pair of ears. But you may not find what you seek if you focus solely on the big picture. Learn to scan a room or participate in a conversation, and pick up on seemingly insignificant clues that others miss—repeated incidents of procrastination, piles that mysteriously reappear, and questions that the other party avoids answering. Overlooking one small detail could cause you to miss the root of someone's disorganization!
Click here for reuse options!


Copyright 2017 RamonaCreel.com
Tags: blog posts and articles, running your own business

PS: Wanna instantly rack up some serious virtual cred? I've made it easy for you to share this content with your social networking friends, e-mail it to your peeps, or republish it in your own blog (thereby showing off how smart you are) with these links.

(iCopyright widget here)
"I Have More To Say About This... No Surprise!"