Of course, before anyone hires me to help organize their life, I expect them to ask a lot of questions — about how I work, my pricing structure, how long it will take, and what we will accomplish during our sessions. I've tried to provide some answers to common client concerns, but please feel free to contact me if I haven't addressed your specific issue.
highly focused meeting where you devise specific approach to achieve goal
you decide which is your top priority issue (with a little input/guidance from me)

it's all about "focused flexibility" — your priority may change from week to week
our work is intended to bring about a long-term cure, not apply short-term band-aids
we will shift gears as needed — as long as the shift is purposeful and supports your goals
as a non-linear process, we may revisit steps — the motto is "lather-rinse-repeat-as-needed"
while we will keep the end result in mind, we will focus just as much attention on the journey
we will tackle each issue with the following goals in mind

achieving clarity about what YOU want in life — not what someone else wants for you
eliminating tasks/expectations/obligations that contradict (or don't support) those goals
clearing out mental clutter that is distracting you from making progress
overcoming self-sabotaging beliefs/behaviors/patterns
creating a sense of excitement and motivation about achieving each goal
during each session, we will talk about what you want in your life related to that issue

examining your different options side-by-side, pro versus con
walking you through the logistics of making a particular dream come true
figuring out a REALISTIC timeline for turning that dream into a reality
pointing out potential stumbling blocks that could cause a problem along the way
offering other ideas/suggestions/inspiration you may not have otherwise considered
based on your response to this discussion, I will do one or more of the following

ask you what is appealing or exciting about taking that path versus your other options
ask you to examine how a specific concept makes you think or feel
ask you to describe any fears or hesitancies related to taking a particular action
ask you to explore whether or not that path still resonates with you
ask you to share with me a previous example of attempting something like this before
based on your response to my questions, I will help you do one or more of the following

view those reactions/memories/worries through a different lens
recognize where you've had relevant successes in the past
apply the core principle behind that success to future efforts, boosting your chance of success
uncover the true root cause/similarities/differences of a seemingly-comparable past failure
put a plan in place to avoid that particular stumbling block with future endeavors
you will take handwritten notes of what we're working on as we talk
along the way we will turn our conversations into a plan for accomplishing each goal

taking vague concepts/wishes and turning them into concrete steps
breaking large overwhelming concepts down into achievable bite-sized chunks
making sure each step logically leads to the next step — each building upon the last
making sure each step creates forward-momentum — tied to a specific, definable action
determining exactly what resources you'll need (and where to find them) for each step
you will be given homework after each session

it may be to incorporate aspects of your handwritten notes into your plan
it may be to ponder a concept and come back prepared to share your thoughts
it may be to complete a discovery exercise
it may be to research information about an option or action step
it may be to complete a task that moves you one action step closer to your goal
at the beginning of the next session, we'll go over your homework

examining how doing that work made you feel
exploring any resistance or fear it brought up in you
pinpointing what got in your way if you didn't complete an assignment
looking at what that "incompletion" means in terms of that goal
finding a way to either work around that roadblock or revamp the goal accordingly
as I see a need, I will provide you the appropriate tools to help you over a major roadblock

personal discovery self-assessments (which we will discuss at the next appointment)
practical organizing/time-management/simplification tips and techniques
specific meditations meant to help you work on the mental/emotional side of an issue
readings from other experts in their field (Stephen Covey, Tony Robbins, Tim Ferris, etc.)
outside resources designed to support that particular life-change
you want guaranteed success? you have to commit to the process — that means you must

be fully present, engaged, and focused on the task at hand for every single appointment — taking whatever steps necessary to ensure a distraction-and-interruption-free session
openly explore those deep dark nasty places you've been avoiding in your psyche — prepared to confront (and possibly exterminate) any long-held beliefs/behaviors that no longer serve you
at least attempt to complete each homework assignment given to you — then be completely honest about why you were unable to do so, should you run into a problem
view your perceived shortcomings without judgment — we're not here to label something "good or bad," just to fix it if it's standing in the way of your having the life you want
decide if a particular strategy works based on evidence, not presumption or supposition — give every suggestion a legitimate try, then provide honest feedback about what worked or didn't
do your best to stay in the moment, focused on the present — not get so distracted by past mistakes or accomplishing a big future goal that you fail to enjoy each step of the journey
judge your progress based on exactly that, PROGRESS — success is measured by consistent improvement, not whether you accomplished a particular goal by a particular deadline
understand that every change in your life is cumulative — one thing builds upon another, almost imperceptibly, until you finally wake up one morning and see a whole new person in the mirror
focus on the long game, rather than looking for a short con — lasting change means replacing not-so-constructive habits with better ones, which (I'm sorry to disappoint you) takes time
rephrase negative self-talk (at least while you're around me) — no denigrating your efforts, no calling yourself stupid or lazy or pathetic (I won't allow you to talk about my clients that way!)
What Are Your Qualifications?
Here's a quick summary (but you're welcome to read my entire life story, if you feel so inclined!) I started out my career in Social Work, and my focus has always been on problem-solving — you tell me how your life isn't working the way that you want it to, and I will help you find a solution to fix it. I struck out on my own in 1998 and have been a Professional Organizer and Coach ever since. I am a Golden Circle member of  of NAPO and was the original founder and creator of the OnlineOrganizing community. I am considered something of an innovator within the industry, breaking new ground and always looking at the concept of "organizing" a bit differently from the crowd. These days, I provide hands-on consultations, workshops, teleseminars, and coaching for those who want to bring their lives back into alignment with their true priorities.
What Is This 'NAPO' Thing Of Which You Speak?
The National Association of Professional Organizers — it's a group of several thousand Professional Organizers who've all dedicated their lives to helping individuals/businesses embrace order and efficiency. (Yes, it's exactly as anal-retentive as it sounds!) Our collective vision is to make the world a more organized place, one client at a time — and to do so according to a professional code of ethics. (Picture me reciting this while holding one hand in the air and placing the other on a copy of Walden):
I will serve my clients with integrity, competence, and objectivity, and will treat them with respect and courtesy.
I will offer services in those areas in which I am qualified and will accurately represent those qualifications in both verbal and written communications.
When unable or unqualified to fulfill requests for services, I will make every effort to recommend the services of other qualified organizers and/or other qualified professionals.
I will keep client information confidential and not use it to benefit myself or my firm, or reveal this information to others.
I will decide independently and communicate to my client in advance my fees and expenses, and will charge fees and expenses which I deem reasonable, legitimate, and commensurate with my experience, the services I deliver, and the responsibility I accept.
I will act and speak on a high professional level so as not to bring discredit to the organizing profession.
Clearly, I have a rather broad interpretation of that last one — but you get the gist.
Who On Earth Would Someone Hire You To Help Them Declutter? And Why?
All sorts of folks hire organizers — students and CEOs, full-time parents and empty-nesters, Folks hire organizers for all sorts of reasons — because they're overwhelmed and need someone to help dig them out from under the piles, because they can't ever seem to find what they need when they need it, because they don't have enough time in the day for all their priorities, because they're tired of feeling like they're always running late and falling behind.
What is the value of your peace of mind?  What value do you hold in coming home and feeling calm and welcomed?  We pay money to fix our hair, work out and get massages.  Working with a professional organizer is just one more investment in you.
Why On Earth Would Someone Pay You To Help Them Declutter?
Why do you pay someone to change the oil on your car? Because you know that regular maintenance will prevent bigger problems down the road. Why do you pay someone to file your taxes for you? Because they know better how to do it the right way, to maximize your bottom line. Why do you pay someone to cut your hair? Because presenting a neat and groomed appearance to the world makes you feel good about yourself. Why do you pay someone to guide you through a workout at the gym? Because you know they'll push you harder and help you get better results in that allotted time than you would on your own. These are all the exact same reasons people hire me to help them organized and simplify — because they know they are worth investing in. Folks hire organizers for all sorts of reasons — because they're overwhelmed and need someone to help dig them out from under the piles, because they can't ever seem to find what they need when they need it, because they don't have enough time in the day for all their priorities, because they're tired of feeling like they're always running late and falling behind.
What Kinds Of Organizing Issues Can You Help Me With?
I pride myself in being an organizing "generalist" — a Jill-of-all-trades who can take care of any situation you throw at me. Whether you need help at home or at work, with time management, paper, or storage spaces, I can assist. I take a holistic view of organizing, and believe that simply cleaning out a closet or setting up a bunch of file folders isn't enough to affect a lasting change in people's lives — you have to root out clutter wherever it lives. So I also help my clients with issues like financial organizing, estate organizing, business policies and procedures, staff training, memorabilia, relocation, planning a garage sale, clutter control, ergonomics, personal productivity, project management, simplifying life, and teaching good organizing skills to their kids. And if you ever need a service that I don't provide, I'm happy to give you a referral.
Why Can't I Just Have My Cleaning Service Organize Me?
Many people mistakenly assume that an organizer is going to "tidy up" for them. But ask any of my clients and they will tell you that the process is much more involved than that. Organizing is a professional service — just like you would receive from an attorney or an accountant, a therapist or a physician. I am a college graduate with Master's Degree and a background in Social Work — who specializes in problem-solving, counseling clients through difficult issues, and life transitions. I have extensive knowledge of household management, records retention guidelines, productivity systems, software technology, business procedures, psychology, operant conditioning, and what motivates human behavior. I have spent many years developing my skills and my resource base, and that's what my folks hire me for. And as one client told me, "It's cheaper than therapy!"
Can't I Save Money By Finding Someone Who Charges Less?
When you hire a Professional Organizer, you are paying for that person's knowledge and expertise — their ability to get inside your head, understand how you function, and develop a system that will work best for you. And you are going to pay more for an experienced organizer who knows the ropes. I've been doing this since 1998, and I've got tens of thousands of work hours under my belt. Whatever your organizing challenge, I guarantee you that I've seen it before. And because I've already dealt with that problem dozens or hundreds of times in the past, I will have an immediate solution to offer — I know the systems, the latest products, and even tangential services that can help you get and stay organized. And my ability to work faster than a "newbie" organizer who charges less but has no real-world experience actually saves you money in the long-run.
Does That Mean You Set Everyone Up With The Same System?
Absolutely not! I don't believe in forcing all of my clients into a single mold. Some organizers insist on using the same prepackaged filing system or storage kit with everyone — they think that "organizing" means trying to adapt a cookie-cutter approach to fit their client's way of doing things. But it's unlikely that this method will give you the lasting results that you're looking for. The more effective option is for you to have an expert create a CUSTOMIZED solution that is specifically designed around your lifestyle and personal preferences. While I tend to see the same organizing concerns over and over again, no two people are exactly alike. Each of my clients interacts differently with his or her "stuff," faces different pressures, and is motivated by different rewards. So my job is to figure out what combination of techniques and tools will work best for YOU!
Are You Going To Make Me Get Rid Of All My Stuff?
Absolutely not. My goal is to help you regain control over your life — not force you to part with something you really care about.  If you tell me something is either "beautiful, useful, or loved" (my criteria for keeping it), we'll find it a home.
Why Do I Have To Be Involved? Can't You Just Do It For Me?
Some P.O's will offer to come in and organize "for" you — you don't even have to lift a finger, they will do all the work. If you have an unlimited budget and don't mind a lifelong commitment to that organizer in order to control the chaos, then go for it. I, however, think that this approach is a mistake. I believe in working "with" the client — you need to be involved in the process so you can learn the skills that will allow you to live clutter-free for years to come. My goal is for you to stay organized on your own, long after I'm gone — and isn't that what it should really be all about? Empowerment is the cornerstone of my philosophy (it's the Social Worker in me!) It's also a hell of a lot cheaper for you to have me teach you how to do it for yourself — compared to having someone come back over and over again to tidy up your messes.
So You Don't Just Do Like Those "Clean Sweep" Shows?
Remember that those shows are just that — for show. They want a dramatic result in an hour, so they cart everything out of the room, set up some cool storage paraphernalia, and show you a pretty result. But they don't discuss the decision-making, follow-up, and maintenance processes that are required for long-term success. Organizing is only partly about shelves and containers — it is mostly about learning how to let go of clutter, changing the behaviors that cause chaos, and developing more constructive habits that will keep you organized after you turn off the TV. Lugging all of your junk out to the curb and slapping on a fresh coat of paint might feel better for a few days, but it won't do much to improve your quality of life in the long run. Removing the stacks and piles isn't going to solve your disorganization anymore than liposuction will keep you thin!
So Getting Organized Is Sort Of Like Getting In Shape?
Right. If you don't change the behavior that caused the problem in the first place, the weight (and the clutter) will just come right back again. I don't care how amazing the transformation, that "quick fix" will come undone just as quickly if you revert back to your old routines! Instead of looking for a miracle cure, you would do better to think of working with a Professional Organizer like hiring a personal trainer at the gym. That trainer can help you achieve amazing results, but you can't expect to have a new body overnight. It takes time to burn away the flab and build up muscle — then you have to stick with it every day to maintain your results. It's the same with getting your life in order. It took years to create the clutter, it's going to take time to tame the chaos. But as your "trainer," I'm there to keep you on track and help you make faster progress than you would on your own.
How Long Will It Take And How Much Will It Cost?
That really depends on how challenging your particular situation is. The average room in a home may take 1-2 days — and the average one-person office might require 2-3 days. However, small jobs (like a bathroom) would certainly take less time, and big jobs (like a huge basement or overstuffed garage) could take more. But there are no hard and fast rules — you determine the time frame and budget, because you decide how organized you want to be. You can ask me to simply review your situation and offer suggestions — but I will also be happy to actually set up the filing system, clean out the garage, organize the pantry and closet, and redesign your office myself. We'll work our way through every area you want to tackle, one appointment at a time — and we will organize together until you achieve the level of organization that you desire (whether it's merely a few sessions that get you to "better,"or a large-scale war on clutter that takes you all the way to "anal-retentive"). My intention is to leave you not only with a beautifully organized space (everything categorized, labeled, and stored where you can find it), but also a system that you can maintain. You simply have to let me know when we've reached that point — where you feel that you can handle things on your own without any additional help from me. I want to help you achieve YOUR goals, not mine — so I'm happy to provide whatever level of service you find most helpful and affordable. My rate is $95 an hour, and I offer liberal discounts for referring additional clients to me or scheduling multiple appointments in advance.
What Will Happen Once I Contact You?
We will start off with a brief (and complimentary) phone consultation, during which I will ask about your concerns and answer any questions you have about the way that I work. On our first visit, you will take me on a tour of your home or office, showing me all of your stacks and piles and describing your ongoing frustrations. I will outline our starting point and plan of attack — then we dig in! I normally work in 3-hour blocks of time — but I'm happy to schedule a 6-hour back-to-back session if you are feeling particularly rambunctious. At the end of our appointment, I will give you a homework assignment to be completed before our next session (nothing too involved — maybe buying some supplies or trying out a system for a week to see how it works.)
What Sort Of End Result Do You Promise?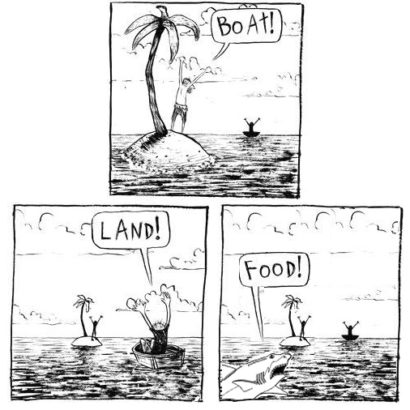 Most of us are all-too familiar with the end result of disorganization — the sense of forever-falling-behind overwhelm, the hopelessly suffocating out-of-controlledness, that sadistic little fucker in the back of your head who loves to point out how many times you've tried (and failed) to get your shit together. (Screw him!) But have you ever imagined what a place called "organized" will be like once you're actually there?
Before this clutter-clearing odyssey begins, take a minute to think about your intended destination. (Because changing any behavior sans a mental image of that "new you" is like applying makeup while driving down a bumpy road. With your eyes closed.) And I'm talking about your own personal end result — not the latest magazine-or-talk-show trend. (Because blindly adopting someone else's life-standards instead of choosing your own is like letting your 102-year-old arthritic-parkinson-stricken grandmother do your makeup while driving down a bumpy road — with her eyes closed!)
I need you to tell me about "organized" in your world. Paint me a five-dimensional picture — how it looks, feels, tastes, sounds, and smells. The more authentic and textured and JUICY you can make it, the more real it will seem to your brain, and the easier it will be to achieve. (As far as the old gray matter's concerned, seeing is believing.)
"But I can't!" you cry. "I'm stuck — so deeply mired in clutter-muck that I can't even begin to imagine a world without all the chaos!" Contact me for a consultation, and that will be the first thing we work on.
What Sort Of End Result Do You Promise?
I am here to serve as a facilitator, cheerleader, outside-the-box thinker, ass-kicker, and problem-solver. But you've got to do the actual work — neither I nor anyone else can do it for you. What that means is that I do not guarantee specific "end results" like "you'll find your soul mate" or "you'll land the job of your dreams" or "you'll never pile paper on your desk again" — no one can do that, and anyone who tries to is feeding you a line of bullshit. However (if you fully commit to the process and do the work I ask) I will guarantee:
that you will walk away from our time together with a clearer idea of what you want in life, a set of goals that excite/energize/motivate you — and a concrete step-by-step completely-customized-to-suit-your-magnificent-psychological-weirdities-and-glorious-personality-quirks action plan for making each of those dreams a reality
that you will have a lifetime accountability partner whenever you need it — someone whose sole purpose is to keep you on track, aimed in the right direction, moving forward toward your ideal self
I can't promise that your life will ever be perfect (because what-the-fuck-does-that-really-mean-anyway??) — but I can promise you that it will be BETTER, because you'll have the tools (both inner and outer) that you need to keep making it tiny improvements, every single day until you die
Can I Just Get Your Advice And Do The Work Myself?
Some people need an organizer to guide them through every step — and simply don't have the gumption to do the work without me right there at their elbow, keeping the ball rolling. But others would be happy to tackle the stacks and piles themselves, if they knew what steps to take or where to begin. And let's face it, hiring an organizer to go through your entire home or office is a big undertaking (after all, this is a professional service, not  janitorial work!) However, if you are willing to take on more responsibility for the result, I can create a "blueprint" for you to follow — then you are in charge of completing each assigned task (cleaning out storage spaces, sorting papers, setting up closets and cabinets) yourself. This way, you get the benefit of my knowledge and experience at a much more affordable price. The cost for this package is a flat one-time $500 fee.
What If I've Been Disorganized Since Birth? Is There Any Hope I Can Change?
Absolutely! Being organized is a skill that anyone can learn.
When Are You Going To Be In My Area?
I am a full-time RVer, which means that I'm in different locations at different times of the year. Whenever I'm passing through your town, I am happy to visit your home or office and organize you in-person — check our itinerary to see where we will be in the coming months. However, thanks to technology, geography doesn't have to get in the way of our working together, even when I'm thousands of miles away. I have organized clients all over the world via phone and internet coaching. You have full access to my expertise, and I am there for you the whole time, helping you clean out, designing customized organizing systems, and providing you with guidance — but without the expense of my having to be on-site. It's a very effective and affordable option for those who are willing to work virtually!
I'm In — How Do We Get Started?
Just fill out my contact form letting me know what kinds of services you are interested in and where you are located. We can have an initial phone conversation, take a look at our calendars, and schedule a time to start. I look forward to helping you begin your journey toward an orderly and simplified life!
Save
Save
Save
Click here for reuse options!


Copyright 2010 RamonaCreel.com
Ramona Creel is an award-winning 15-year veteran organizer and member of the National Association Of Professional Organizers. As well as having birthed "The A-To-Z Of Getting Organized," Ramona is also the author of "The Professional Organizer's Bible: A Slightly Irreverent And Completely Unorthodox Guide For Turning Clutter Into A Career"—and the creator of more than 200 "quick-start" business tools and templates for use by productivity professionals. She writes seven different blogs, has worked with hundreds of clients, and has delivered scores of presentations on getting organized. Ramona resides on the roads of America as a full-time RVer—living and working in a 29-foot Airstream. Learn more at and RamonaCreel.com.

If you would like to reprint this page, please contact me