I remember the first time a well-meaning leadership-development-pal suggested that I needed a "bio." When I asked why, I was told, "It highlights your accomplishments and talents. It's the core of your branding. It makes you appear professional and credible to your clients." Ya think this is what she had in mind?
Putting The 'Mad' In 'Mad Skillz'
During that same time period, this friend also asked me 6 stupidly simple questions in an effort to help pinpoint my own personal grand unification theory — my singular focus in life, the thread that ties everything I do, am, and believe together. (Listen up, Stephen Hawking!) It's an exercise that served me so well, I now foist these profound posers upon all my clients — you can thank me later for sharing them with you. In the coachiest-possible way, I was tasked with clearly (not a problem) and concisely (always a challenge) providing an answer for each:
my passion — new people, new places, new experiences

my core value — living large while living without debt, stress, clutter, or tolerations (and if you don't know what a "toleration" is, we need to talk!)

my vision — a world where folks choose the lives they truly want, rather than accepting what's been handed to them by someone else

my mission — to spread the gospel of simple, successful, succulent living with anyone and everyone I meet (wherever in the world I happen to find myself)

my motto — having more by choosing less, and teaching others to do the same (I don't mean selling everything you own or downsizing to a bark hut in the woods — I'm talking about eliminating distractions to make room for TRUE priorities)

my top 5 skills — it doesn't matter whether I'm working one-on-one with a client or addressing an audience or having a conversation with a friend, if I'm writing an essay or taking a picture or making a joke — in every endeavor and every interaction, I've discovered that I'm really really (REALLY) good at:

resource-driven problem-solving that helps folks think outside "da box"
seeing vague dreams and complex projects as concrete, actionable plans
showing my tribe the world from a different perspective
communicating ideas in a creative and "a-ha!" inspiring way
motivating my peeps to find their passion and follow through on their goals
All That, And A Bag Of Chips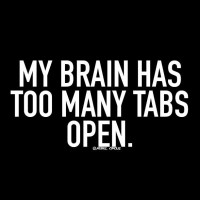 If you're crazy enough to want to read the entire R-Files (including my nowhere-near-interesting-enough-for-a-novel-but-still-ridiculously-long life story, a profanity-laden resume, and my definition of success) — knocketh thyself out. But this condensed version is designed to keep your cerebellum from fusing out of sheer boredom. (And I have an ulterior motive.)
If you quote me, post my content on your site, or reference my business in an interview, I'd appreciate it if you'd include my bio and (when appropriate) a photo. It doesn't have the be the whole thing — bare minimum, just my web address and the hyperlink (in a short-attention-span-style "resource box" so folks can find me) will do nicely. Here's the formal version:
"Ramona Creel is a nearly-20-year veteran Professional Organizer, Accountability Guru, and Golden Circle Member of NAPO. A former Social Worker, Ramona describes her role as 'resource-finder-and-problem-solver-extraordinaire.' She's worked with hundreds of clients, and has delivered scores of presentations on getting organized, being a better business person, achieving financial freedom, and embracing voluntary simplicity. In addition to bringing The Professional Organizer's Bible down from the mount (sans stone tablets), Ramona is also the author of The A-To-Z Of Getting Organized: A Grown-Up Picture Book For The Chaotic And Cluttered. She leads by example (having radically downsized herself) — traveling the country as a full-time RVer, living and working in less than 200 square feet. Ramona spreads the gospel of simplicity with everyone she meets — teaching others how to have more time and space for the truly important things in life (and be happy letting go of the rest). A modern-day Renaissance woman, Ramona has found a way to bring her many passions together into one satisfying career — as an organizer, coach, writer, artist, and speaker. You can see all these sides of Ramona at www.RamonaCreel.com."
Again, Half As Long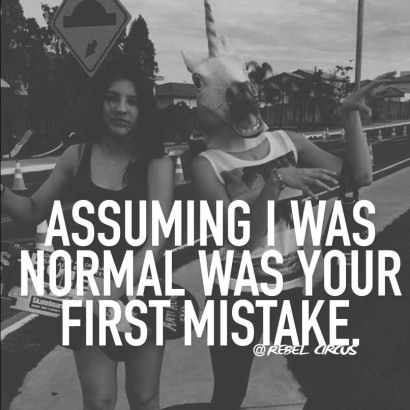 Of course, that's way too stiff and corporate — so I created a shorter, snarkier (some would say "more accurate") variation:
"Ramona Creel is a woman of mystery and power, whose power is exceeded only by her mystery. She runs a one-babe cottage industry composed of 27% eyeliner, 13% tattoo ink, 18% dark chocolate, and 44% raw determination. (Believe me, she needs that extra 2%!) Ramona plans eventually to take over the world using nothing more than unicorn glitter, cat fur, and movie quotes. Her proudest credentials are 'decreaser of world suckage' and 'queen of friggin' everything.' Feel free to check out her latest triumphs and stupidities (and kudos if you can figure out which are which) at www.RamonaCreel.com."
Need additional info about me, my services, or the products I've developed? Give me a holler!
Make Your Friends Jealous! Show Everyone What A Big Brain You Have! Be The First To Share This Amazing Content With Them!
Ramona Creel is an award-winning 15-year veteran organizer and member of the National Association Of Professional Organizers. As well as having birthed "The A-To-Z Of Getting Organized," Ramona is also the author of "The Professional Organizer's Bible: A Slightly Irreverent And Completely Unorthodox Guide For Turning Clutter Into A Career"—and the creator of more than 200 "quick-start" business tools and templates for use by productivity professionals. She writes seven different blogs, has worked with hundreds of clients, and has delivered scores of presentations on getting organized. Ramona resides on the roads of America as a full-time RVer—living and working in a 29-foot Airstream. Learn more at and RamonaCreel.com.

If you would like to reprint this page, please contact me