I'm from the south. We don't hide crazy. We park its ass in a rocking chair on the front porch, serve it a cocktail (or possibly sweet tea, if one of the cousins is currently on the wagon between rehab-tours-of-duty) — invite the whole clan over, and spend the better part of a Sunday afternoon reminiscing. We've got 'em all the way across the spectrum, from slightly-left-of-center to pathologically-embarrassing-in-public to full-on certifiable. (And EVERYONE gets bumped up a notch when the sauce starts flowing!)
My peeps have embraced the old saying that insanity doesn't run in our family. It walks through slowly and deliberately, taking plenty of time to develop deep personal relationships. Not sure if we're getting better or worse with each passing generation — 'spose that depends on your point of view. But one thing I learned whilst flipping through albums after my mother died is that our photos look deranged. (Especially those old-timey ones, where even the babies seem to have that "I-will-cut-you" glint in their eyes.)
I'm Crazy? Wait 'Til You Meet The Fam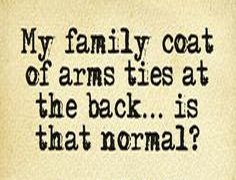 Researching genealogical links in the ancestral chain binding me to this tribe is, frankly, boring as hell — all that "master-so-and-so-wedded-mistress-thus-and-such-bought-a-parcel-of-farming-land-had-two-dozen-babies-got-stepped-on-by-a-cow-and-died" nonsense. My favorite part is stumbling across forbear portraits. (Gives me an excuse to chow down on the never-ending stew of "Ramona-questions" always bubbling inside my brain!)
For example — how long did that hairdo take? What's she hiding under those high collars? Why's everyone wearing long sleeves in August in Alabama? What made him think that 'stache was a good idea? When did waists drop from just-below-the-nipple to where they are now? And why did no one smile before 1945?
Thank to various aunts and cousins (along with a few poorly-organized-and-extremely-counter-intuitive research websites), I've collected up a pile of historical images from all sides of my family. (Just hover your mouse over the thumbnail to view a full-size version.) I know who some of these folks are. Others, I've long-since forgotten. And there's no one left alive from the older generation to help me label — so if you're kin and you see somebody you recognize, please shoot me a note and I'll correctly attribute that picture!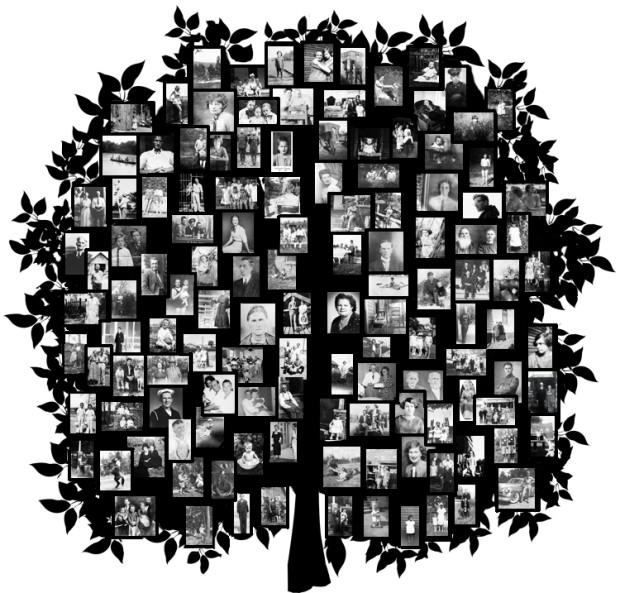 Click here for reuse options!


Copyright 2014 RamonaCreel.com
Tags: genealogy, how we become who we are, photography, relationships, resume / bio

PS: Wanna instantly rack up some serious virtual cred? I've made it easy for you to share this content with your social networking friends, e-mail it to your peeps, or republish it in your own blog (thereby showing off how smart you are) with these links.

(iCopyright widget here)
"I Have More To Say About This... No Surprise!"
Ramona Creel is an award-winning 15-year veteran organizer and member of the National Association Of Professional Organizers. As well as having birthed "The A-To-Z Of Getting Organized," Ramona is also the author of "The Professional Organizer's Bible: A Slightly Irreverent And Completely Unorthodox Guide For Turning Clutter Into A Career"—and the creator of more than 200 "quick-start" business tools and templates for use by productivity professionals. She writes seven different blogs, has worked with hundreds of clients, and has delivered scores of presentations on getting organized. Ramona resides on the roads of America as a full-time RVer—living and working in a 29-foot Airstream. Learn more at and RamonaCreel.com.

If you would like to reprint this page, please contact me